Our people are the foundation of our success. Without their hard work, passion and dedication, we would not be the business we are today.
We employ more than 80 dedicated people across our network of offices, ranging from designers, engineers, technicians and welders, right through to project managers, sales and administration support. In fact, some of these people have been with the company since its inception.
Employing the right people is one thing, but retaining them is another. That is why we strive to create a working environment that is not only safe, but also personally rewarding, engaging and innovative.
We also invest in our people. We provide them with ongoing training and education in their respective fields, so they are always working from the latest point of knowledge.
To ensure our clients receive only the best in service and project delivery, our people are supported with leading edge systems and a state-of-that-art manufacturing facility, located in Melbourne.
A career with us? Get on board!
We are always on the lookout for fresh, hardworking and dedicated people to join our team. A career in industrial and commercial refrigeration will undoubtedly provide you with an abundance of opportunities across a wide-range of disciplines.
In particular, we would welcome applications for the following roles:
Refrigeration Mechanics
Refrigeration Mechanic Apprenticeships
Fabricators/Boiler Makers
Engineers (including Graduates)
If you are interested, please send through your resume to info@ttrefrig.com.au.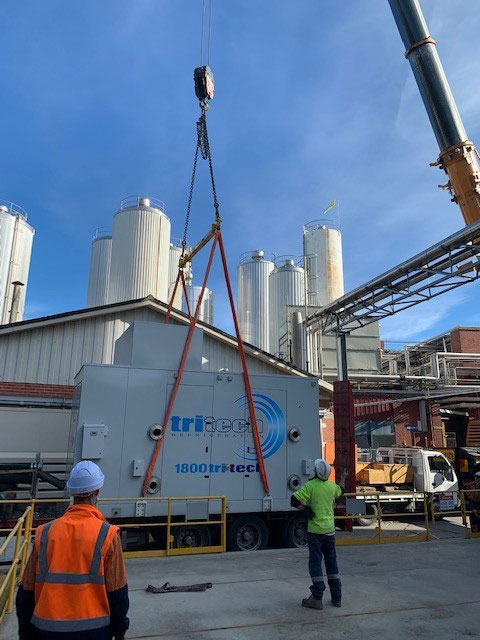 We provide...
our people with a safe, engaging and personally rewarding work environment.
We listen...
to our clients and value quality, long-term partnerships.
We focus...
on innovation across all aspects of our projects.
GET IN TOUCH
With Tri Tech Refrigeration.